Shashi Tharoor's session at Kolkata Literature Festival 2018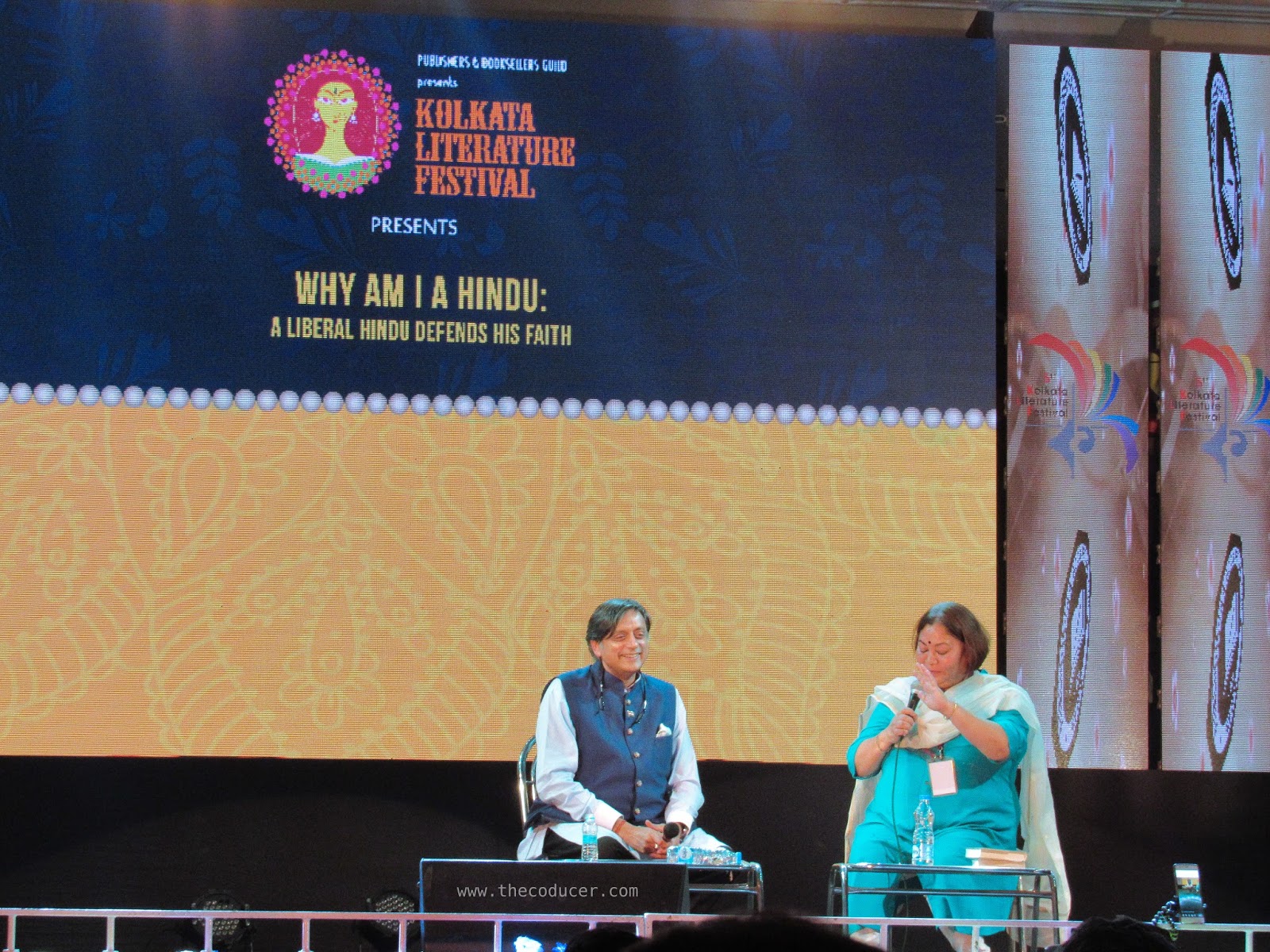 I watched one of his debates on YouTube. And that's how I got to know about this amazing politician, orator, and writer. His Lok Sabha speech on demonetization of ₹500 and ₹1000 notes enthralled me. He debunked demonetization and explained how it was a bad idea. His passionate and effective style of speaking, putting facts and figures into discourse, and of course, his humor carried me away to be a great admirer of him.
The erudite and articulate politician, Dr. Tharoor, wears numerous hats. He is a prolific and eminent writer and has authored 17 books till now including the latest one - Why I am a Hindu. He worked for United Nations as an Under-Secretary General doing refugee work, peacekeeping, and so on. After serving the United Nations for 29 years, he became the chairman of a Dubai-based company and then finally returned to India and joined politics.
He was a Minister of State for External Affairs (2009-2010) and a Minister of State for Human Resource Development (2012-2014). He is a Member of Parliament in Lok Sabha since 2009 and Chairman of the Parliamentary Standing Committee on External Affairs and All India Professionals Congress. He has oodles of professional affiliations and achievements including the accomplishment of finishing his Ph.D. at an age of 22, in short, he is indeed a polymath.
Tharoor came to Kolkata Literature Festival which is held every year beside Kolkata book fair. We all welcomed the debonair with a rock-star reception. He got up on the stage, took his seat, and flicked his marvelous hair which looks quite brilliant every time he does.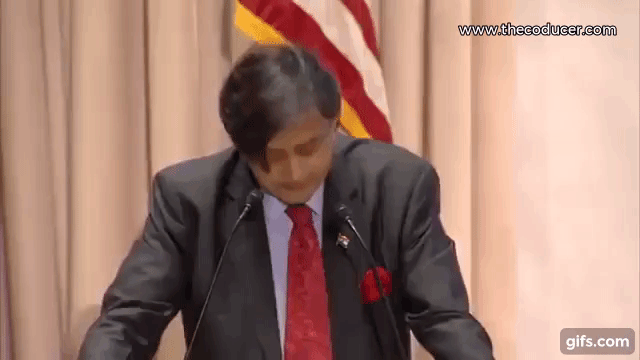 Tharoor's tharoorish swag!
"Hindutva is a 20th-century political ideology", he exclaimed. Hindutva was conceptualized by Vinayak Damodar Savarkar. Hindutva is honestly followed by right-wing, Hindu nationalist political parties like Bharatiya Janata Party (BJP) and organizations like Rashtriya Swayamsevak Sangh (RSS). The sole purpose of this political propaganda is to exaggeratedly glorify Hinduism and attack other religions and faiths. They always try to instill into people's minds that Hindus are in danger in India because of Muslims, throw politically motivated lines to stoke communal tensions, and dream of transforming India into Hindu Rashtra. In recent times, BJP under Modi has immensely supported the rise of RSS since they learned that Hindutva propaganda will help them a lot to gather Hindu votes. Vajpayee, the first prime minister from BJP didn't support RSS rather he strictly administered to curb the rise of RSS in India since he thought that the rise of Hindu nationalism won't be good for India and its diversity. Last month, Surendra Singh, a BJP lawmaker from Uttar Pradesh declared that India would become a Hindu nation by 2024. To my mind, if this ever happens, my beloved India will no more remain 'India'.
That idea of India is of one land embracing many. It is the idea that a nation may endure differences of caste, creed, colour, conviction, culture, cuisine, costume and custom, and still rally around a consensus. And that consensus is about the simple idea that in a democracy you don't really need to agree—except on the ground rules of how you will disagree.

From Tharoor's book - The Elephant, The Tiger, and The Cellphone
He just perfectly described what our India is. Moreover, in that book, he calls India as "thali" in which different dishes are present without getting all mixed up and thus making the whole thali a delectable one. India has always accepted a diverse set of people, different cultures, religions, languages, and even various opinions. All of these make India — one of the largest democracies in the world — a multi-cultural, multi-ethnic, and multi-religious nation. But continuing to nurture Hindutva politics would be detrimental to India's pluralistic democracy.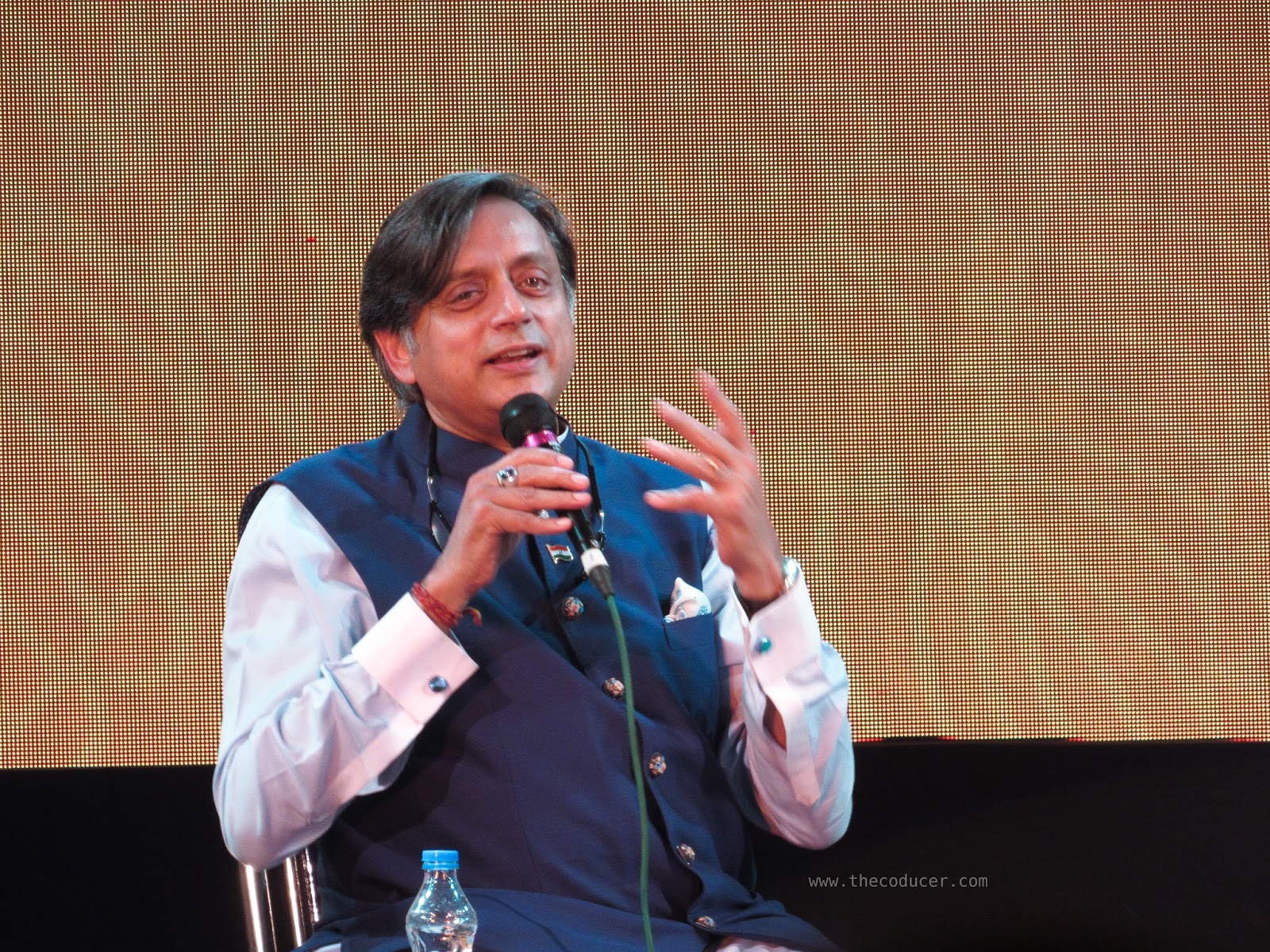 "It is not the job of a Hindu to teach a Muslim to be a Hindu" - Shashi Tharoor
"BJP's Hinduism is of intolerance, bigotry, gau rakshaks, ghar wapsi, mob lynchings", said Tharoor. The Hinduism that BJP always flaunts is actually a distorted version of Hinduism which they proudly call as Hindutva. I too have noticed in news the mob lynching of Muslims and beef eaters and rising intolerance against non-Hindus especially Muslims after BJP came at the centre in 2014.
As far as I know, none of the Hindu texts teaches us to hate people belonging to a different religion. Tharoor quoted from Vivekananda's Chicago speech, "Hinduism teaches not just tolerance but acceptance". He said that Hinduism is a liberal, eclectic and inclusive faith. I wonder if Hinduism is so benign then why do RSS and BJP are so intolerant against other religions?
As not being a pseudo-secular I completely agree with him. People from all over the world love India predominantly because of its rich pluralistic culture. If this multi-dimensional India ever gets transformed into a one-dimensional India because of all those bigoted and chauvinist people perpetrating Hindutva politics, then it would get hard to recognize India that day. Therefore, it's a crucial time now to protect our culture and beliefs to ultimately safeguard our nation. Tharoor warned us by saying that it is now a high time to reclaim Hinduism of pluralism, acceptance, and embracing difference.
India is not, as people keep calling it, an underdeveloped country, but rather, in the context of its history and cultural heritage, a highly developed one in an advanced state of decay.

Dr. Shashi Tharoor
In my opinion, we must not bother much about our religion because above all we are all humans made up of flesh and blood. Let's accept differences, stay together and maintain the harmony.
Tharoor also said, "While our Prime Minister hails the Constitution as holy book, he also hails Deendayal Upadhyaya as guru. But it was Deendayal who thought Constitution was a bad document, imported from West and based on flawed premise". It bewildered me. Did it confuse you too?
To put it simply, Tharoor is a rock-star. The way he slashed Britishers in the Oxford Union debate titled "British Owe Reparations" because of the atrocities done to us during the British Raj in India. He criticized Hindutva politics and its followers today in the same tone.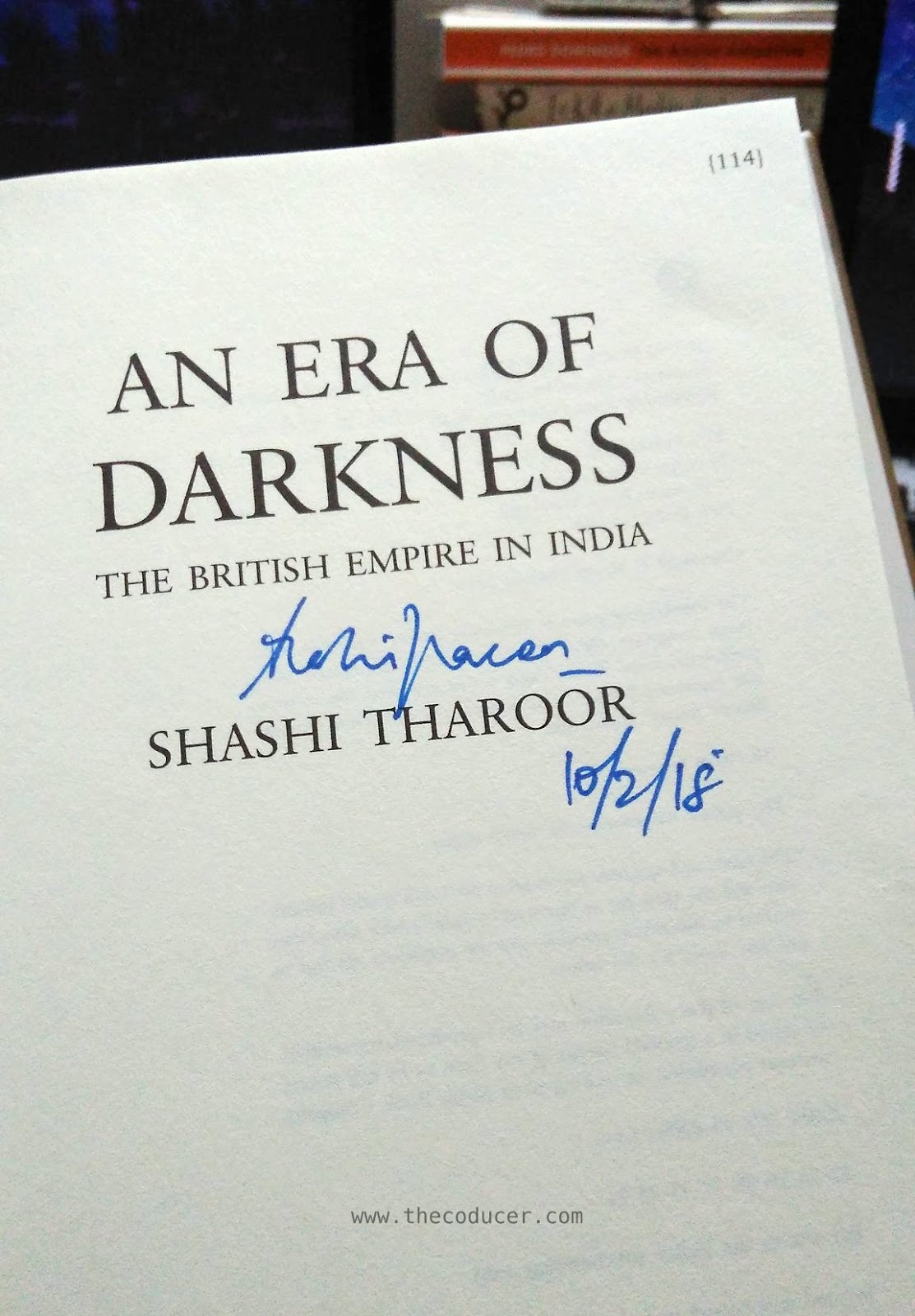 India shaped my mind, anchored my identity, influenced my beliefs, and made me who I am. … India matters to me and I would like to matter to India.

Dr. Shashi Tharoor